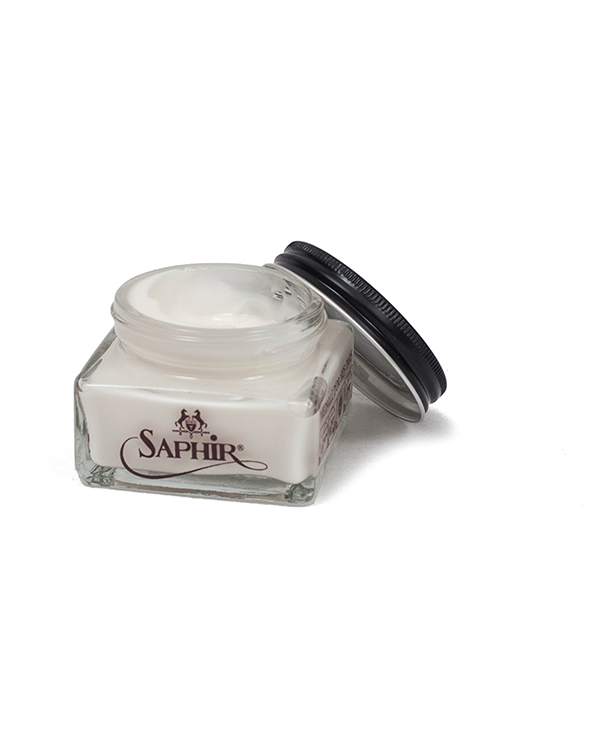 Saphir ™ Crème Renovateur
Saphir Medaille d'Or Renovateur is a neutral cream for smooth leather, based on beeswax enriched with mink oil and lanolin. Is appropriate for use as a conditioner during normal shine or used alone between shines. It is considered by shoe aficionados to be the absolute best all-purpose shoe care product available worldwide and is one of Saphirs most-popular product. 

We advise you to first use Renovateur to bring the leather back into condition, after that you can apply the Saphir Médaille d'Or Pommadier to finalize the treament and bring back the original colour.
Saphir Medaille d'Or Renovateur, 75 ml