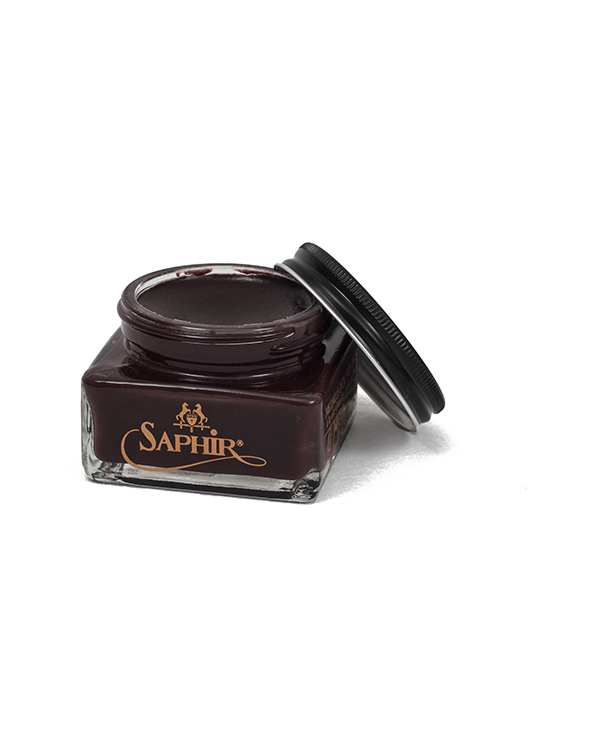 Saphir ™ Crème Pommadier Shoe Cream - Dark Brown
Saphir Shoe Cream is a perfect shoe care product for restoring finishes, leather nourishment, waterproofing and achieving soft patinas. It is an all-natural cream polish based on beeswax, turpentine, and shea butter with seven other nutrient waxes and twice the amount of pigment of ordinary polishes. With a higher concentration of pigments than wax polishes it is an exceptional product for everyday care. 
We highly recommend you to use this cream with a polish applicator brush for best result.
Saphir Médaille d'Or Pommadier Cream Shoe Polish, 75 ml